Comments Off

on Bryant's Listed Memphis' Most Epic Breakfast Sandwiches
Bryant's Listed Memphis' Most Epic Breakfast Sandwiches
Country Ham & Cheddar Biscuit at Bryant's Named Top Breakfast Sandwich
Thick slabs of country ham on a biscuit? Yes, please!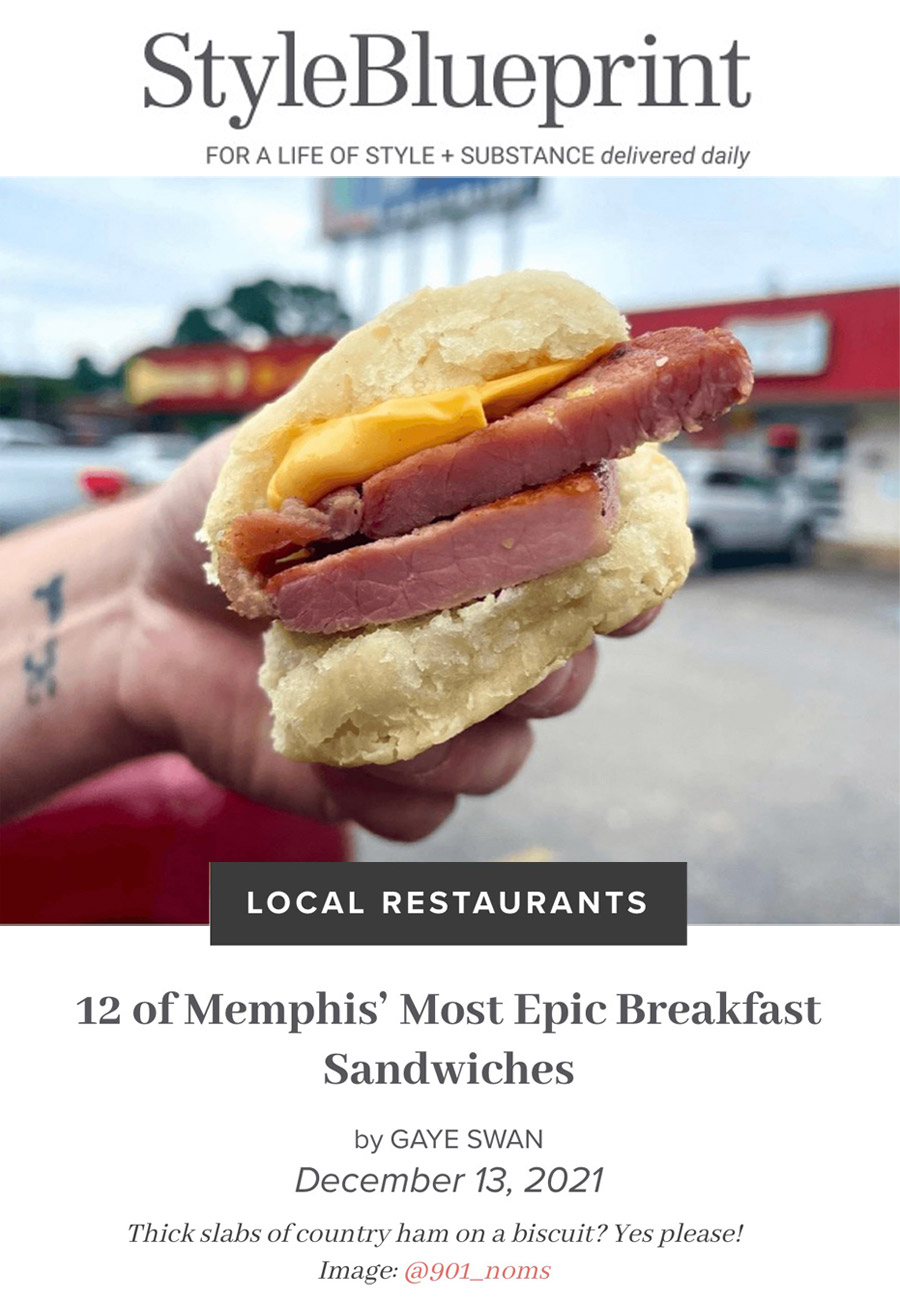 Piled high with your favorite ingredients, these truly epic breakfast sandwiches can be found on breakfast and brunch menus around Memphis.
Our mothers always told us that breakfast is the most important meal of the day. We can get behind that notion if it involves a mouthwatering combination of breakfast sandwich ingredients loaded onto biscuits, bagels, buns, or toast. In Memphis, you can find plenty of delectable sandwiches on breakfast and brunch menus across the city.
Bryant's Breakfast has an extensive menu of mouthwatering breakfasts, many featuring their well-known biscuits. We had a hard time narrowing down the choices, but who doesn't love thick slabs of country ham topped with melted cheddar cheese on a homemade biscuit? It's a classic breakfast sandwich, done just right. Your grandmother would be proud of this tasty, toasty go-to breakfast.